I am an inveterate life-narrator, not only on these pages but also in my own head and with my friends and family, frequently (and no doubt tediously) turning my experiences into stories about my experiences: this is what we did. This is what we do. This is why that thing that happened that one time turned out to be significant or (more commonly), this is the pattern that emerged over time.
It started young and lost me friends in those early days, when we persisted in the belief that our lives were our own to direct and that spontaneity, epiphany and the practised resisting of interpretation would keep us in a state of grace and freedom. These days it gives both me and the señor something like an adult handle on what might at times otherwise threaten to overwhelm: being married (to each other), being parents. In our next-to-darkest hours, we can take comfort in the meta-narrative that auto-processes, incessantly, just beyond the tears.
Fragments from the meta-narrative make us sheepish. In recent weeks it has been the devolving to parts of phrases originally spoken by Homer Simpson, when communication in more thoroughgoing manners was too painful. Not the better-known "d'oh!" but the whining "oh" that accompanies everyday disappointments, so many of them cohering around food and money, to carry us through. Likewise the pleading, anti-rational, "but I have a feeling!", co-opted from the buying of fifty lottery tickets, to express the wish for hope in the face of fortune's inability to show its hands save in fetal odds and aftershocks. These verbal squibs carried goodwill to each other when we were too tired and sad to articulate anything more detailed.
The detail of what's meaningful has roots even older than what amused us during our twenties, however, and it's been with some shame-facedness that we found ourselves, separately, pulling meaning out of the pop music of our teens as we waited out our uncertainty. No contemplation of the numinous, the deus ex machina, in Mozart's Requiem or Beethoven's Missa Solemnis for us! The señor was brought to his knees by REM in the same manner, I noted, as 90210's Brenda contemplated the disintegration of her relationship with the blank canvas of Dylan (although in our case what was to be lost what not quite so visible). After our results, I found myself blind-sided by culture even more of its time and place. A chance viewing of a Sheryl Crow cover sent me back to the playlists of 1988. Gentle reader, there was meaning for me in the lyrics of Terence Trent D'Arby.
As I have written before, years spent in the archive with the draft poems of Robin Hyde has lent me a love of the partial failure in verse, and the single "Sign Your Name" must be placed in this category. At the same time, the straining for effect that occurs across some verses lends it the striving, aspirational tone that is a feature of both teenage verse and the work of speakers of other languages who are intermediate masters of English. (See "Keep Your Comments in Your Pockets" as an example of the latter.) Thus, the second-verse contention that "Time will surely bring disappointments in so many things", a favoured sentiment of mine that was more recently expressed by Weezer as "So much pain may come our way", is offset in its insight by the tentative syntactic inversions of what follows: "It seems to be the way when your gambling cards on love you play". The musical metre demands a word in addition to cards, and so the overclarifying "gambling" is added.
What caught my attention anew in this song was not initially its lyrical awkwardness but the opening line, the sense of entering in the middle of a conversation: "Fortunately you have got someone who relies on you". This was its value to me now, the inverting of my personal tropes of independence over dependence, the fear that if I didn't somehow have a metaphorical bag packed at all times, I would be lost. (Nothing clears that one up like facing the possibility of a disabled child.) Here, the needs of others and implicitly the need of oneself to rely on others are presented as good fortune. This seemed to me an insight, especially when sung in that melancholy, quavering alto of the original (or, as I came by it this time, Sheryl Crow's Memphis-rendered cover in which her vocal is a disappointingly blank recreation of the source, phrase for phrase the same over the completely different arrangement).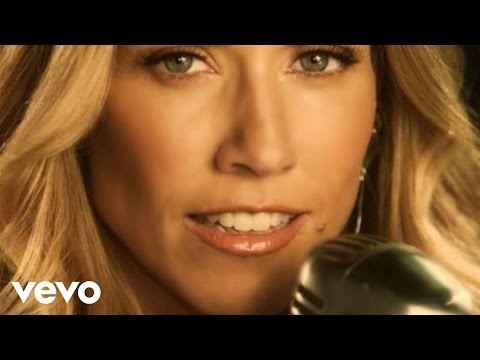 There in the original single's video is the exotic (French) object of desire, pictured at almost all times with her young daughter, who views her mother's bikie lover without fear, as of course does the viewer: we know he is only a pop star posing.
When this song was originally a hit I was in my first year of high school, where relationships for girls at least were usually characterised by teachers and students alike as a choice between abstinence or the terrifying threat of pregnancy. I was also religious, which added a considerable other dimension to my thinking about romance. It was in this context that I heard a line from the song as "I'd rather be in hell with the baby that we could have had", which in my recent circumstances was a memory, reactivated, that cut straight to the heart when this song passed once more across my radar. The years 11-14 were a time of rich lyrical mishearing in my life but this one had escaped me until now: "I'd rather be in hell with you baby than in cool heaven". The song took its emotional weight in memory for me from something that was never there. It was no stretch for my over-analogising mind to turn that into an extra chromosome of the song's own. That mishearing fitted of course with my young teenage view of relationships: damned if you did and starved if you didn't, forced by the nature of pressing adulthood to live humbly in an unideal world.
A browse of Wikipedia revealed that D'Arby, of whom I had thought little for almost twenty-five years, later changed his name to Sananda Maitreya, under the influence of a dream. Many of the YouTube commenters show a lack of familiarity with the 1980s version of masculinity presented in the video and read in soft phrasing and careful grooming evidence of effeminacy rather than the textbook pop star masculinity that it was. Despite D'Arby's apparently regular declarations of his god-like musical abilities, the song appears second-tier in its presentation, in the sense that the vocal carries the influence of the phrasing of George Michael, Prince and Boy George. These things are by no means flaws, of course, and the sense in the video's careful choreography of a relationship as wracked by deep emotion as by lust held some trace for me of how my thirteen year-old self might have stylised the days of the señor's early days of house-calling.
A PhD has failed to do anything except embed my love of pop cultural fragments, and I know enough now not to be abashed that my palate and its context are as flat and broad as any other cultural studies academic. The heart, hurt, behaves like a child and the child seeks familiar comforts. The pleasure therein lies in rendering them again as an adult, of claiming back for the adult meta-narrative those additional insights that the years bring. The overreaching frame of reference that gives rise to the cringing bathos of a line like "we'll shed our stains showering in the room that makes the rain" cannot complete offset the hope of redemption among vulnerable people, the dream that one day we might again imagine that "the earth rotates to our dictates". The ability to take self-conscious comfort from failed art of adolescence is an arrow in the quiver of twenty-first century life.